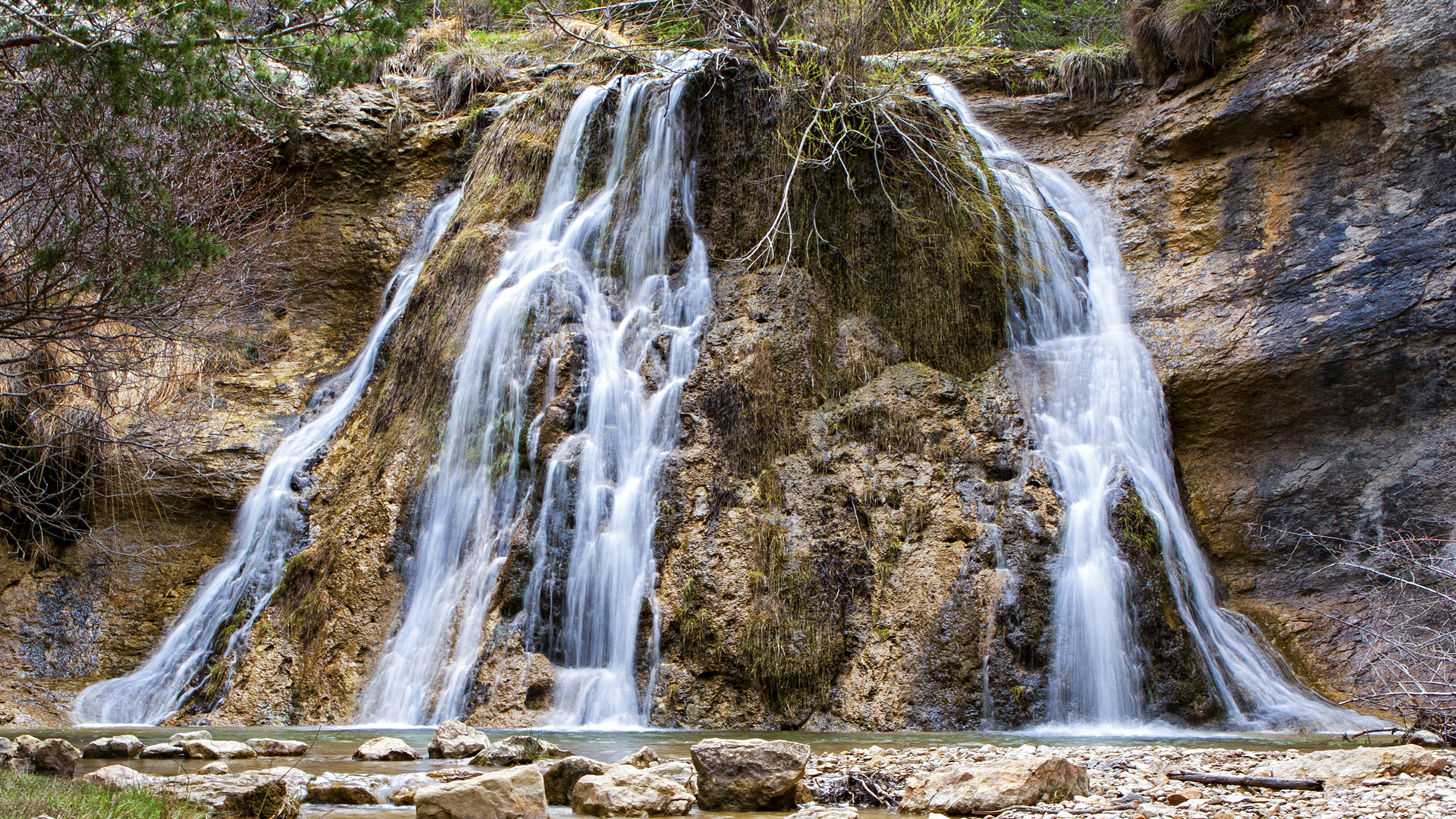 Caños de Gúdar - Gúdar waterfalls walk

The spring of The "Caños de Gúdar" is located 2 kilometers from the town. This is a walk suitable for all ages along the Blanco River (Alframbra) to see the waterfalls that form when the underground lagoon overflows during the rainy season. The walk is just a couple of kilometers but the place is beautiful and has areas set up for picnics. At all times it runs alongside the Alframbra river, which forms small pools and waterfalls until it reaches the main waterfall. The return is along the same route and can be done throughout the year.
It is a protected area ans it's necessary to take the care of it and collect the waste we have arrived with and take it to a garbage collection point.